Решение австралийцев легализовать однополые браки обрадовало Херд
В Австралии большинство жителей проголосовали за легализацию однополых браков. Это решение обрадовало Эмбер Херд (Amber Heard). Ведь известно, что актриса любит не только мужчин.
31-летняя актриса выразила свою радость по поводу новостей на церемонии вручения премий GQ Men Of The Year, которая проходила в Сиднее. Сама Эмбер получила награду «Женщина года».
«Я принимаю эту награду от имени своих собак, - пошутила Херд, прежде чем аплодировать историческим результатам опроса Австралии. Эмбер заявила, что о новостях она узнала в самолете, пилот вышел на громкую связь и сообщил о голосовании.
«Каждый человек в самолете захлопал», - заявила Эмбер.
Напомним, на днях Херд сообщила в интервью изданию Allure, что сама себя она никак не идентифицирует, она встречается как с женщинами, так и с мужчинами. По словам актрисы, ей нередко говорили о том, что с ее выходками она не сможет построить нормальную карьеру. «Но я не могу действовать иначе», - заявила Херд.
Ранее мы писали:
Эмбер Херд нашла замену Деппу? Актриса слишком много времени проводит в обществе Илона Маска.
Эмбер Херд призналась в подделке документов. Суд над актрисой прошел в Австралии.
Эмбер Херд обвинила Деппа в домашнем насилии. Актриса потребовала запретить Деппу приближаться к ней ближе чем на 100 ярдов.
Краткая информация об Эмбере Херд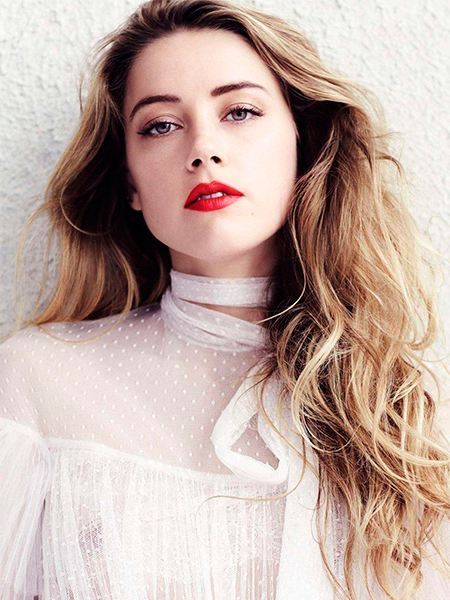 Имя: Эмбер Херд
День рождения: 22.04.1986
Возраст: 33 года
Место рождения: Остин, Техас, США
Рост: 173 см
Вес: 47 кг
Знак Зодиака: Телец
Восточный гороскоп: Тигр
Деятельность: актриса, модель
Смотреть фотографии с Эмбером Херд
Фотографии
Показать еще
Фотографии


Оставить комментарий
Оставить комментарий
Читайте также