Ким Кардашян рассказала о суррогатной матери
Известно, как Ким Кардашян (Kim Kardashian) хочет еще одного ребенка. Поскольку звезда не может родить сама, то она обратилась к услугам другой женщины. И недавно знаменитость сообщила, что невероятно рада тому факту, что нашла суррогатную мать, чтобы та выносила ее третьего ребенка. Но Ким признается, что процесс был «подавляющим».
Звезда реалити-шоу поделилась своими переживаниями в эфире передачи Keeping Up With The Kardashians. При этом Ким отметила, что благодарна той женщине, которая согласилась на такой шаг.
«Я невероятно благодарна ей и рада тому, что нашелся кто-то достаточно добрый и отзывчивый, чтобы сделать это. И я хочу, чтобы все осталось в секрете. Не хочу, чтобы люди нашли эту женщину. Не хочу, чтобы они надоедали ей. Она не знает, как справляться со всем этим, это не ее мир», - рассказала Ким.
При этом знаменитость призналась, что тяжело переживает тот факт, что ее ребенка будет рожать другая женщина. «Ужасно не иметь возможности сделать это самой. Я ходила на все приемы к докторам, стараюсь участвовать во всех мероприятиях, когда ты не вынашиваешь ребенка сама, то очень важно сохранять связь с ним на расстоянии. Конечно, я хочу знать обо всем, что происходит с ним, из-за этого очень нервничаю. Но я доверяю суррогатной матери и не хочу контролировать каждый ее шаг. Это будет долгий и тяжелый период для нас всех, но я хочу пройти его. Надеюсь, что со временем трудности отступят».
Ранее в одном из выпусков шоу Jimmy Kimmel Live актриса Дженнифер Лоуренс (Jennifer Lawrence) заявила, что могла бы и сама стать хорошей суррогатной матерью для телезвезды. «Я буду иметь тебя в виду, когда решусь на это снова»,– заявила тогда Ким.
Портал TMZ ранее сообщал, что услуги суррогатной матери обойдутся Ким и Канье в 45 тысяч долларов. Сейчас пара воспитывает 4-летнюю дочь Норт и 2-летнего сына Сейнта. После рождения второго ребенка врачи запретили Ким рожать самостоятельно по состоянию здоровья.
Краткая информация о Ким Кардашян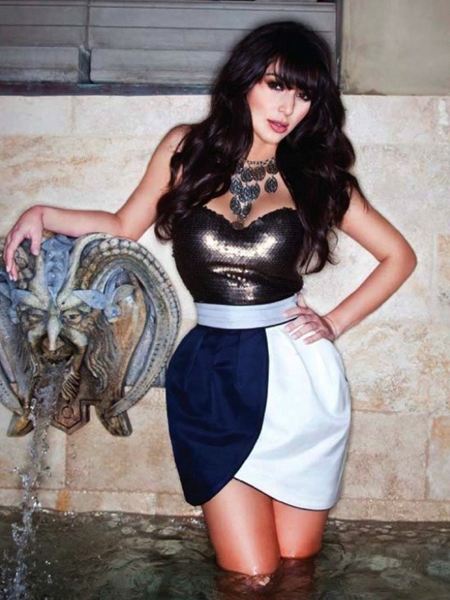 Имя: Ким Кардашян
День рождения: 21.10.1980
Возраст: 39 лет
Место рождения: г. Лос-Анджелес, США
Рост: 157 см
Вес: 53 кг
Знак Зодиака: Весы
Восточный гороскоп: Обезьяна
Деятельность: фотомодель, актриса, дизайнер
Смотреть фотографии с Кимом Кардашяном
Фотографии
Показать еще
Фотографии